Art and Design
---
"The world always seems brighter when you've just made something that wasn't there before." Neil Gaiman
Our Intent:
We flourish as artists because:
Our Art curriculum is designed to develop a life-long enjoyment of art. We do this by helping pupils to develop their own artistic skills and appreciate the creativity of others. We incorporate a variety of visiting artists from our local community and enjoy trips to workshops, sculpture parks and galleries. Our curriculum offers pupils the opportunity to study a wide range of artists and their techniques, from a diverse range of cultures, before expressing their own ideas and creating their own artwork. We celebrate the children's success as artists in school and within our very popular extra curricula provision.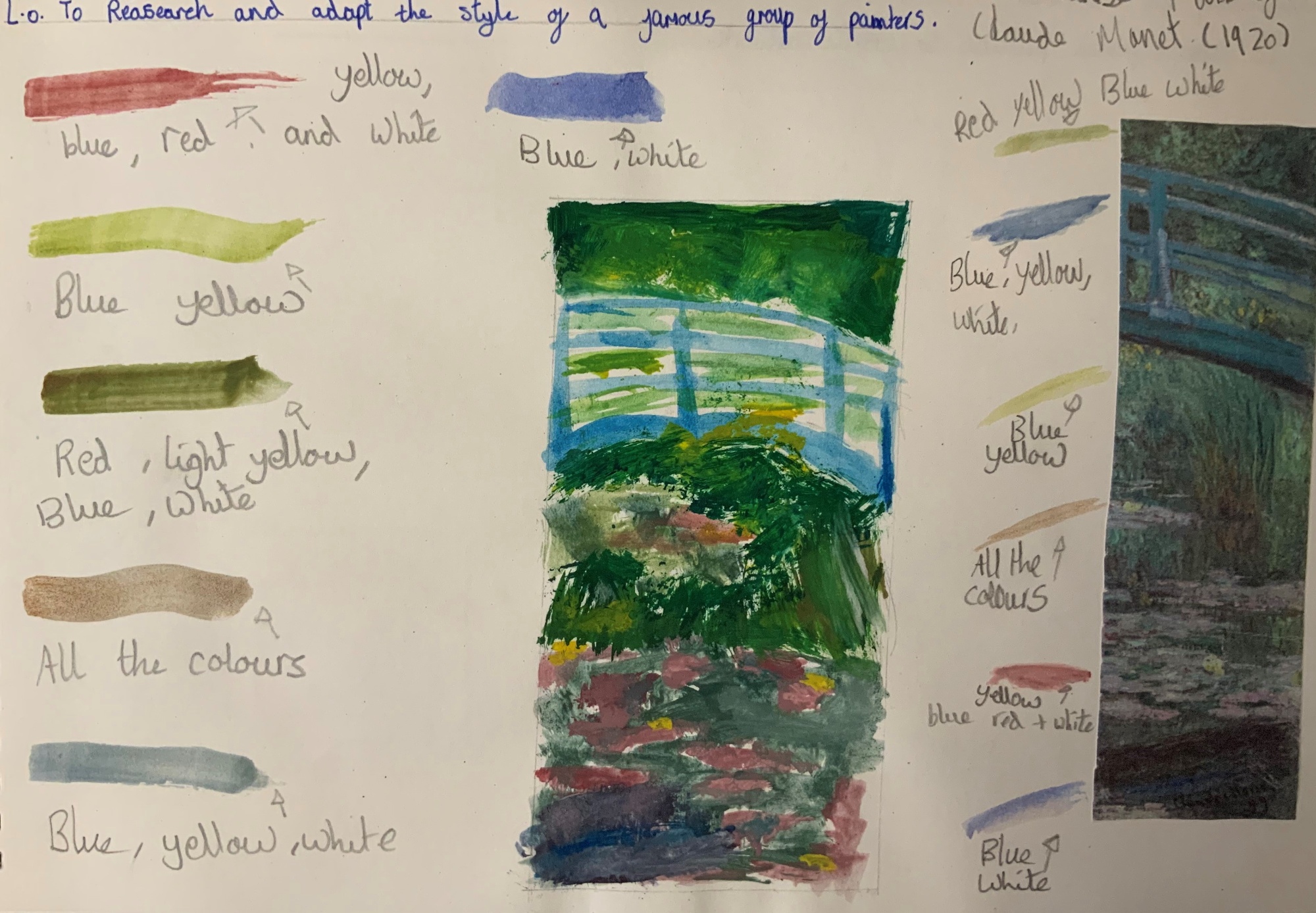 Our Implementation:
Art lessons across the school are taught following the Kapow scheme of work with some units added or slightly adapted by our Art co-ordinator. Our lessons follow a similar structure across the school:
The formal elements of art (line, shape, tone, texture, pattern and colour) and skills are taught discretely in each year group, with the techniques being further developed and applied within topics and our independent learning time. Sketchbooks are used for exploration and recording. Children are taught to evaluate their own work and the work of others. Sketchbooks support pupils to reflect on their achievements and improve.
A broad range of inspiring arts and craftspeople are introduced to pupils from a variety of historical and cultural backgrounds.
All lessons build on prior learning and teachers support children to learn and remember more through:
• Knowledge organisers which outline sticky learning, including the vocabulary all children must master.
• A carefully planned progression of knowledge and skills which can be seen below.
• Trips and visits from specialists who will enhance the learning experience and inspire pupils.
• Displays are built into our SoW demonstrating to pupils that art is a valued part of our curriculum.
A range of visits and visitors and planned to raise the profile of art across the school.
Extra curricula opportunities for art.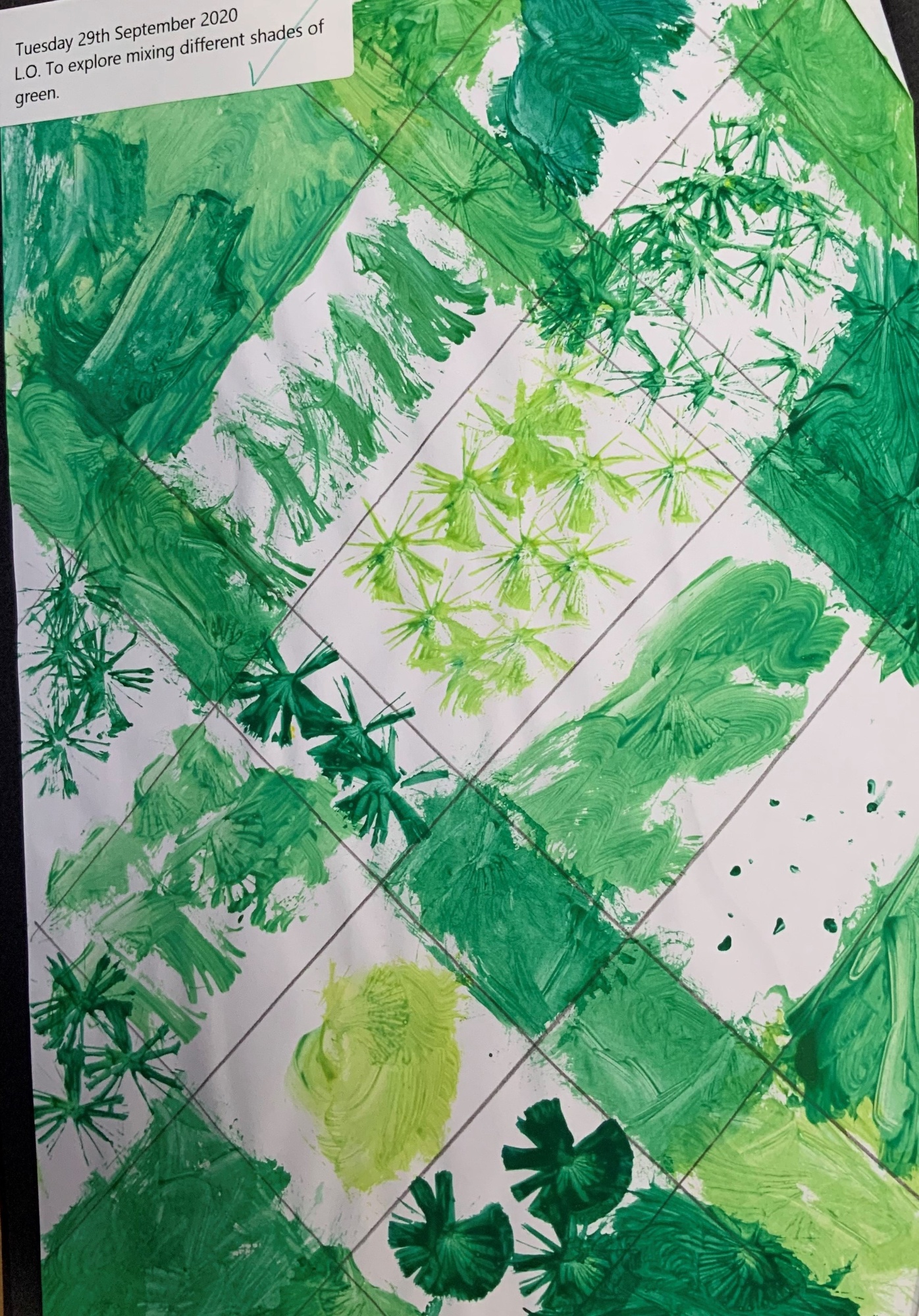 Art and Design forms part of the school's curriculum policy that provides a broad and balanced education for all pupils, whatever their ability and individual need. Staff strive to meet the needs of all pupils with special educational needs, disabilities, special gifts and talents, and of those learning English as an additional language. The curriculum enables all pupils to have access to the full range of activities while studying Art and Design.