Christian Distinctivness
Ropsley Church of England Primary School is very proud is very proud of it's Christian foundations. We are delighted that we have strong links with both St Peter's Church within the village and the community.
Our vision is to be a caring, happy and inclusive church school that is at the heart of our community. We strive to provide an excellent education which develops a life-long love of learning in a global context. We see all members of our school family as valued and precious in the eyes of God. We seek to do this through an innovative, engaging and inspiring curriculum that encourages us all to flourish.
In God's image, we strive and shine: with happy hearts and inspired minds
In 1 Samuel, the child hears the voice of God calling and responds, 'Here I am, Lord!'
In our school, we help everyone know that they are valued and special in the eyes of God. We want them to know that they can be like Samuel, flourishing in themselves and growing to serve others through their own uniqueness.
St Paul tells the people of Corinth that the Christian community is like a body – made of many parts. We want the members of our school community to know that the gifts each person brings is a valued part of the whole. We strive to empower our school community to see itself as part of God's global creation.
Through the work that we do, we seek to model God's bountiful grace and love for everyone.
Our School is distinctly Christian because:
Everyone who works in our school supports its Christian foundation and ethos.
We work hard to make strong links between our school, our homes, our church and our community.
We care about the spiritual development of everyone in our school community.
We learn about Christian values and to understand what Christians believe.
We enjoy our worship together as part of our daily school life.
We share our school life with our foundation governors and ministers from our local churches.
We offer a distinctive Christian character through the following:
The quality of our Religious Education:
We place RE in high regard in our curriculum
We teach our children to have an understanding of and sensitivity towards those of other faiths and those of no faith
Through RE and the study of and from religion, we teach our children to tolerate differences and respect belief and custom; thereby promoting fundamental British values.
Valued Collective Worship (CW):
We seek to ensure our Collective Worship is invitational, Inclusive and inspirational.
We follow the liturgical Church year and celebrate Christian festivals in our beautiful village church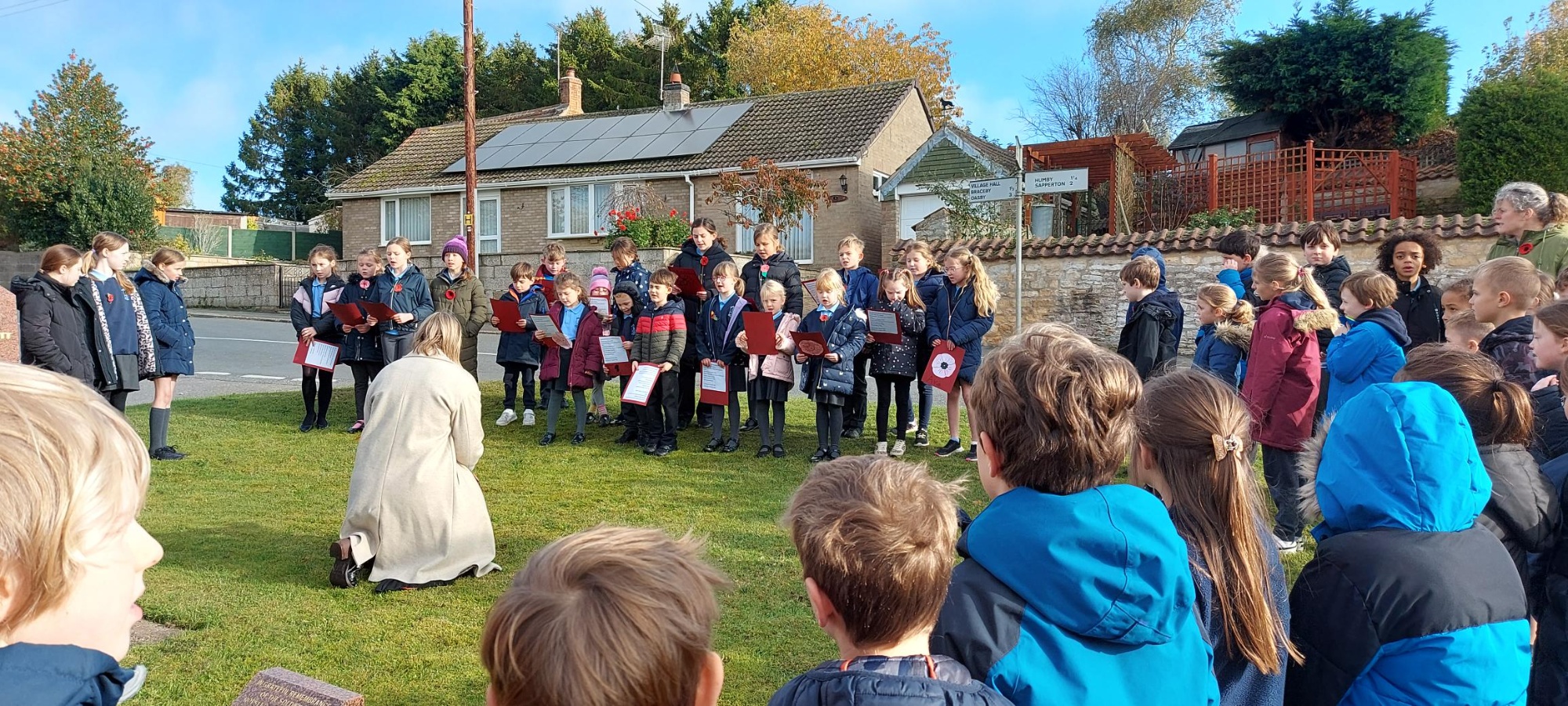 A deep and cherished ethos:
We provide a place of safety and reflection for our children who are given space and time to evaluate their developing lives
We include our community within the life of the school including sharing prayers and celebrations with them
We have visible Christian signs and symbols around our school to remind us that we do God's work