Subject Information for Parents
---
As many areas of the curriculum are naturally interrelated, we find the most effective approach to teaching is through topic work. However, we recognise that parents often like to access information or support and this is most easily accessed by reviewing information about a particular subject.
Therefore please click on the links below for information about each of the subjects we teach.
English
Writing
Children are given regular opportunities to write for a purpose, using the wider topic to give a context. Specific text types are taught, using quality text as a model to develop children's understanding of the genre; the structural and language features of the text are analysed and basic skills teaching of punctuation and grammar ensure that children are well prepared for their own composition. Extension of children's vocabulary is a key priority and every opportunity is taken to advance this important area. Detailed marking of extended writing with improvement prompts, support children in taking their learning forward.
As well as the main text type, children apply their understanding of previously taught genres during their topic work, thus ensuring text types are regularly revised.
Additional basic skills sessions, including spelling and handwriting, are planned. These are specific to the needs of classes, groups and individuals.

Reading
A systematic, synthetic phonics lesson is taught for 25 minutes each day in Foundation Stage and Key Stage 1 classes. It also extends into Key Stage 2 where children have not gained a sound phonological understanding. The school phonics programme follows the Read, Write Inc programme.
Reading is given very high priority within school. All Key Stage 1 and 2 classes have daily, dedicated reading sessions where all children complete purposeful reading activities. Guided reading takes place with groups during this time. Children have the opportunity to have stories read to them and share class novels.
Communication
Underpinning the curriculum are interactive speaking and listening techniques. Children learn to communicate effectively with each other in a range of contexts. In doing so they ensure that they are actively involved in each lesson. A progression framework is used to ensure that children learn the basic skills of communication, which are then built upon to more complex conventions such as giving presentations about their learning.
Mathematics
In the teaching of mathematics we pride ourselves on learning through understanding and developing children's curiosity to learn through practical experiences in a real life context.
Mathematics is taught in a meaningful and enjoyable way that links to the world around us and develops an enquiry approached curriculum. Within school children are taught in ability and mixed ability groups so that we meet the needs of all children. We provide a systematic approach that builds, extends and challenges the skills, knowledge and understanding that children have.
Science

We aim to provide children with scientific experiences and opportunities to develop as independent, interactive and collaborative learners in a variety of exciting and stimulating activities across the curriculum. The children are encouraged, through a question-based curriculum to investigate and make sense of the world and environment around them.
At the heart of our child-centred curriculum is children's natural curiosity and desire to learn. Our mission is to provide children with the skills, knowldge and understanding of how Science has contributed to the world and how they can use that knowledge to benefit future generations.
At Ropsley School we pride ourselves on our use of our outdoor environment in science lessons. Children can often be seen looking at the habitat of insects, studying plants throughout a year or dipping in our pond to see what they can find.
Geography
Geography enables children to make sense of the world in which they live, through the study of places, the human and physical processes which shape these. Geography also enables the children to recognise their own impact, positive and/or negative, on the environment and community in which they live. Through geography, children are also able to show a commitment to justice and recognise their roles as gloabal citizens through challenging stereotypes and promoting positive attitudes towards the diverse comunities and peoples of the world.
History
History enables children to understand how the world in which they live has been shaped by the events of recent and ancent history, and the lagacy that these events have left behind. Through history the children are able to plan, research, analyse and evaluate events from the past. Paramount to this process is the use of sources of information which allow children to explore isses, events and problems from different perspectives. This leads to the children making conclusions supported by reasoned arguements and evidence and allows children to comuicate their learning in relevant ways, including showingempathy with people from the past.
Music
Music plays an important part in the curriculum, as it is our aim to provide a wide range of musical experiences so that every child can develop an enjoyment of listening to and creating music. Peripatetic teachers visit the school to teach a wide variety of instruments and classes are taught a musical instrument in lessons too.
Art
Children will be encouraged to develop their own artistic skills through drawing, painting, printing, model making and sewing using a variety of materials and tools.
They will look at real objects, the local environment and the work of other artists to gain inspiration and ideas.
Children will also be given the opportunity to discuss and reflect on work produced and seen.
Design Technology
The teaching of design technology is a distinctive creative process that combines intellectual and practical skills through purposeful practical activities. This process involves a series of identifiable activities including but not necessarily beginning at the first stage.
investigating a need or design opportunity
developing design proposals and modifying them in the light of evaluation
planning for implementation of the design solution
making the proposed solution
evaluating the effectiveness of the process they are engaged in and the product they have made.
Computing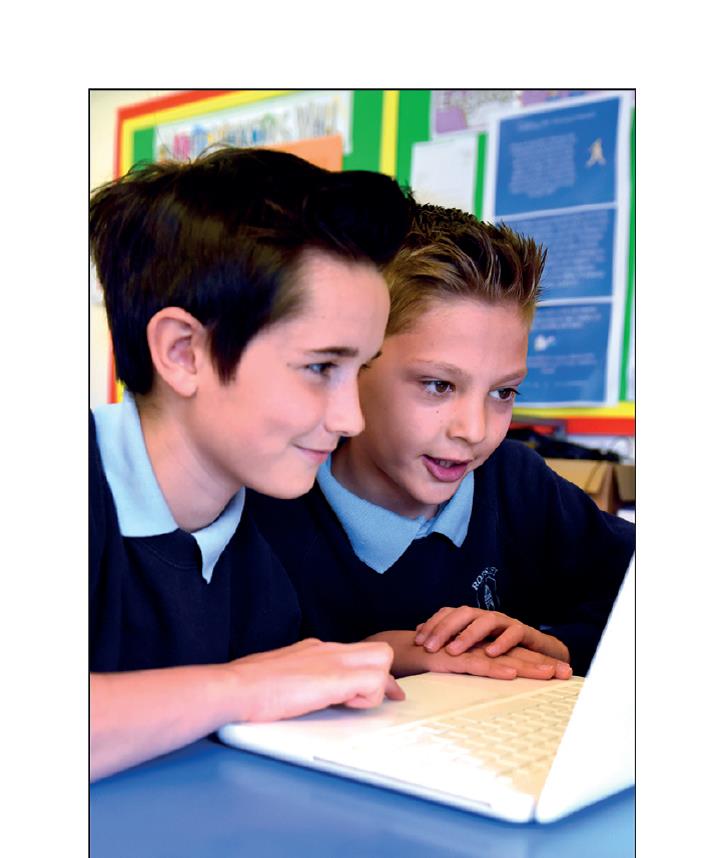 There are two distinct stages for the new computing curriculum at Ropsley Primary School.
Key Stage 1 : Children will be learning what algorithms are, which will not always involve computers. When explained as "a set of instructions" teachers may illustrate the idea using recipes, or by breaking down the steps of children's morning routines. But they will also be creating and debugging simple programs of their own, developing logical reasoning skills and taking their first steps in using devices to "create, organise, store, manipulate and retrieve digital content".
Key Stage 2 : Slightly older primary-school children will be creating and debugging more complicated programs with specific goals and getting to grips with concepts including variables and "sequence, selection, and repetition in programs". They will still be developing their logical reasoning skills and learning to use websites and other internet services. And there will be more practice at using devices for collecting, analysing and presenting back data and information.
Physical Education
In this area children develop mobility, co-ordination and control through a variety of skills in Dance, Gymnastics, Games and Swimming. The school has a regular swimming session where tuition is given to pupils ranging from non-swimmers to more able pupils. All children are required to be able to swim 25 metres.
Individual confidence is built up, together with attitudes required to work as a team. This section of the curriculum is concerned also with the children's awareness and knowledge of their own bodies and how to promote their well-being.
Our school is proud to provide a broad range of after school opportunities in sport such as rugby, football, cricket, bocia, netball, rounders, yoga and dance.
Religious Education
The religious education curriculum is taken from Lincolnshire County Councils 'Agreed Syllabus', which has been discussed, agreed and ratified by Lincolnshire Diocese, local teachers, and representatives of all major faiths and denominations. Although Christian based, it also ensures that our pupils gain respect, awareness and understanding of other world religions. There are varied arrangements for daily worship, including class and whole-school assemblies.
All parents/carers have a right to withdraw their child from the school's daily act of worship, and/or religious education. If you want to withdraw your child from these parts of school life please arrange a meeting with the headteacher.