Wrap Around Care
Ropsley School Breakfast Club
Ropsley School runs a Breakfast Club every day that school is open. If you would like more details request a pack from the school office or download it below.
Breakfast Club
7:45 am and breakfast =£4.50
8 am onwards and no breakfast =£2.50
Ropsley Rascals After School Club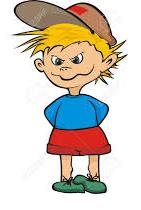 Ropsley Rascals is open during the school's term times, 5 afternoons a week, Monday to Friday from 15:30pm until 18:00pm (15:15pm for Reception Children).

Ropsley Rascals
3:15pm until 4:30pm = £5.00
4.30pm until 5.30pm =£3.00
Tea @ 4.45pm = £2.00
5.30pm -6.00pm = £1.00

If a parent chooses to send a child to Rascals for the whole evening and they have tea the cost will be each of the slots added together and tea – so £11:00.
Bookings and payments for both Breakfast Club and Ropsley Rascals can be made through your Parentmail Account.
Great Wood Farm
We have strong links with an "outstanding" early years centre called 'Great Wood Farm', which is in Boothby Pagnell. The centre also provides before and after-school care for school-age children and transports children to and from our school by mini bus each day.For further details, please see their website: https://www.greatwoodfarm.co.uk/ or contact them on 01476 585584.
Registered Childcare
The Family Information Service can provide contact details of child carers in your area.
Contact the FIS on 0800 195 1635 Monday to Friday 8am to 6pm for a list based on your personal requirements including opening hours and school collections, or go on-line at www.lincolnshire.gov.uk/fsd. Not all providers agree for their details to be available on this website so if you cannot find the details you are searching for please contact the FIS.